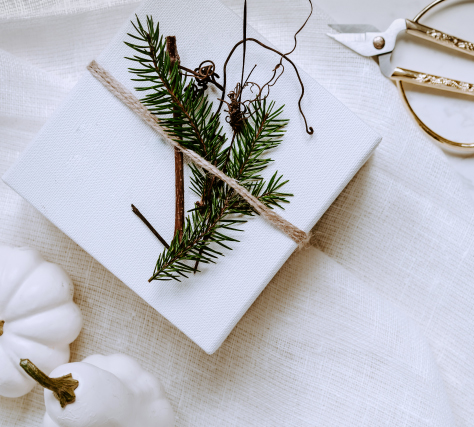 The festive season is upon on us and with the excitement of Christmas dinner parties, bubbles and sticky-date-pudding comes the joy of gift giving.
At MASTANI, we believe a well-thought-out gift is a beautiful way of showing those you love just how valued and appreciated they are.
Everyone deserves to feel special at Christmas so with our Founder & Creative Director Kudrat Makkar, we've put together our 7 Days of Christmas Gift Guide. Your Christmas Shopping one-stop-shop to satisfy even the trickiest of names on your list.
Each day we will share Kudrat's personal gift buying go-to's and things she loves that we think you and your loved ones will too.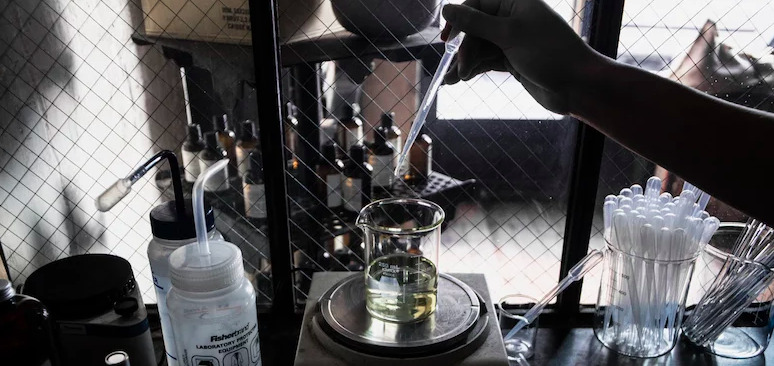 A GIFT OF SCENT
A gift to satisfy the senses is always a good idea, especially when its hand-made, intoxicatingly delicious and comes with the ultimate finishing touch of personalisation.
When looking to purchase fragrance, its hard to go past the luxurious fine-fragrances of Le Labo. Not only are the products 100 per cent hand-crafted (yes even the packaging it comes in), Le Labo as a brand embody what it is to envisage, create, produce and share a product with soul.
One only has to have a quick read of Le Labo's Mission Statement to understand and appreciate their global success.
Le Labo believe "that there are too many bottles of perfume and not enough fragrances" in the world and we simply couldn't agree more.
"We believe the soul of a fragrance comes from the intention with which it is created and the attention with which it is prepared." Le Labo
And we believe you should check out Le Labo now and add a treat for yourself to the cart while you're at it.
KUDRAT'S PICKS:
Rose 31 500 ml / 16.9 fl oz eau de parfum | $995USD
Rose 31 Travel Tube Set | $131.67USD
Santal 26 Home Dif fuser | $491.67USD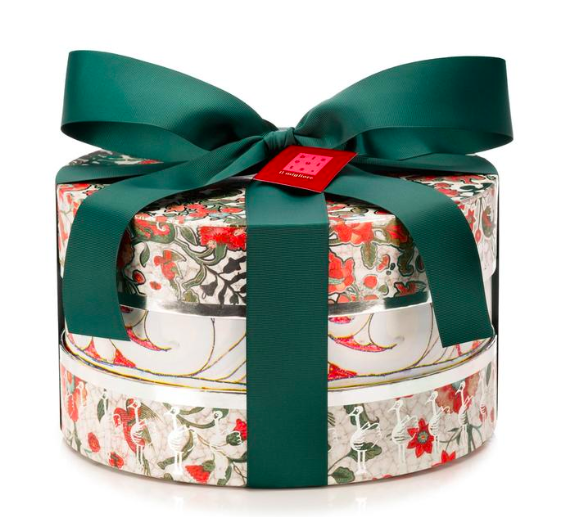 DAY 2
SOME FOOD FOR THOUGHT
While we're focusing on gifts that satisfy the senses, the way to all of our hearts here at MASTANI is through our stomachs (and we know we aren't alone on this one).
Our day two gift will tantalise the taste buds in a magical way. Just a short stroll from our Armadale boutique you will find the stunning il migliore and their impressive array of Christmas delights.
The family business started by sisters Dianne and Paula over 30 years ago, remains to this day a true family affair with their award-winning baked-goods still made entirely by hand.
While we have all been guilty of gifting hampers with content that we know will most likely collect dust in the recipient's pantry, we can guarantee that not a single item from the il migliore gift boxes will fall victim to such an end.
The exquisite packaging and beautiful presentation of each carefully curated item within the il migliore gift meny make them the perfect present for loved one's who appreciate the sweeter things in life.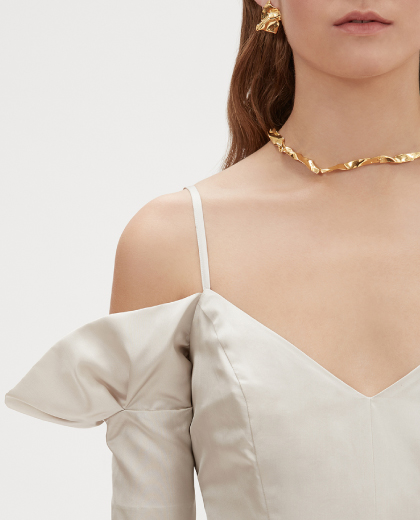 DAY 3
Our day 3 gift feature is one we definitively love, so much so that we stock it in our Armadale boutique.
"MISHO's jewellery collection is characterised by a vocabulary of clean lines, architectural forms and simplified geometric shapes. Each piece is sculpted as modern architecture for the body."
The inspiring mind and creative genius behind this luxe label is Sugani Parekh, an incredible artist who after graduating worked with sculpture and installations.
The art of sculpture is very much alive and inhibited in Misho's bold, statement jewellery. Each piece she designs tells a story of her life travels where contemporary art and the world's various architectural styles have acted as her muse.
Parekh has achieved global recognition for her talents and we are absolutely thrilled to have her pieces in store.
KUDRATS PICKS:
Textured Hoops | $233.55USD
Ear Caps | $118.17USD
Flow Combination Rings | $123.73USD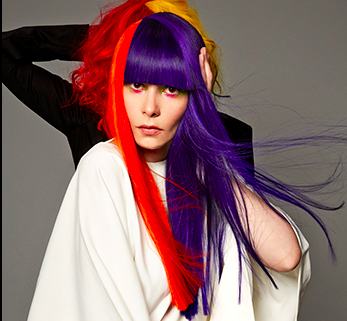 DAY 4
When we hear the words 'blow out' mentioned in the same sentence as 'festive season' chances are the story one's about to recount doesn't have a happy ending. We wouldn't blame your mind for instantly jumping to an overindulgence of Christmas pudding and the subsequent food-coma you endured as a result.
However prepare to be pleasantly surprised -this holiday season we believe a gift of a knock-out blow-wave, or even an all-out new cut, colour and style may be the pampering gift you've been searching for.
There's no denying how a trip to the salon lifts one's spirits and injects an instant confidence boost and any gift that does that is one we want to be on the receiving end of!
Kudrat's ultimate salon experience is Rokk Ebony in Toorak.
"believe that a woman who styles her hair is about to change her life. That's why we're committed to creating the most beautiful and individual look that's right for you. Poets for hair, our professional stylists and colourists are passionate about their craft and meticulously trained to deliver outstanding hairdressing that is ahead of the latest trends and techniques."
Where do we sign up?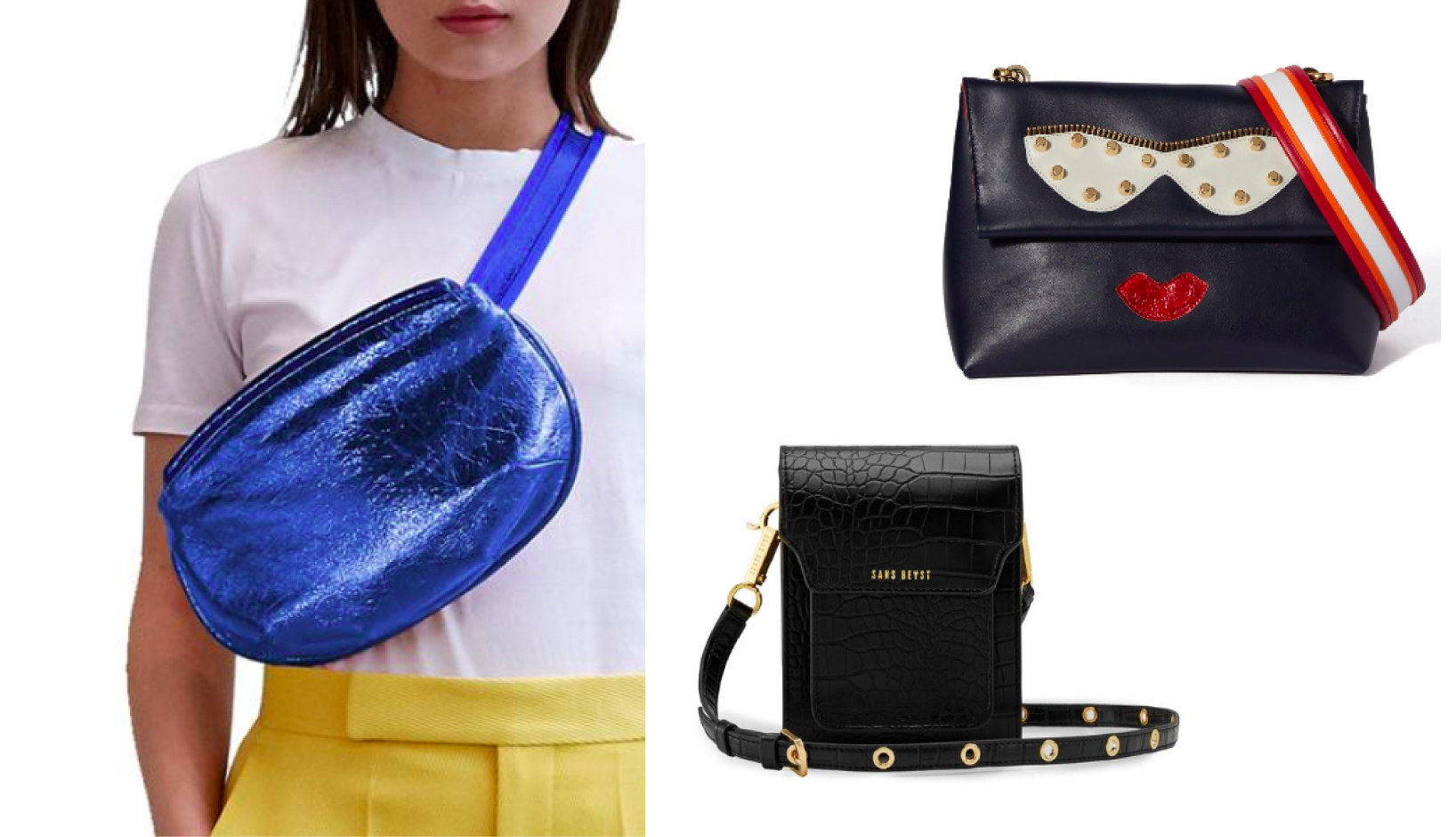 DAY 5
Lets face it, is there ever a better gift than a bag that has another bag inside it(maybe withholding diamonds)?
We think not.
We adore luxury handbags and clutches a little too much, so it was only natural we would include two of our current favourites in this list.
SANS BEAST "collections are designed with credibility and manufactured with quality. Collectible, functional, affordable and designed with love."
We are also seriously crushing on A-ESQUE right now. We just want everything from this Australian founded and owned leather label. It took us way too long to reduce our list to just two pieces.
KUDRATS PICKS:
SANS BEAST
Noir Croco Bandolier Hip Bag | $149
A-ESQUE
Petal Pack in Bluebird Botanic | $600
Grizabella M in Navy Leather | $900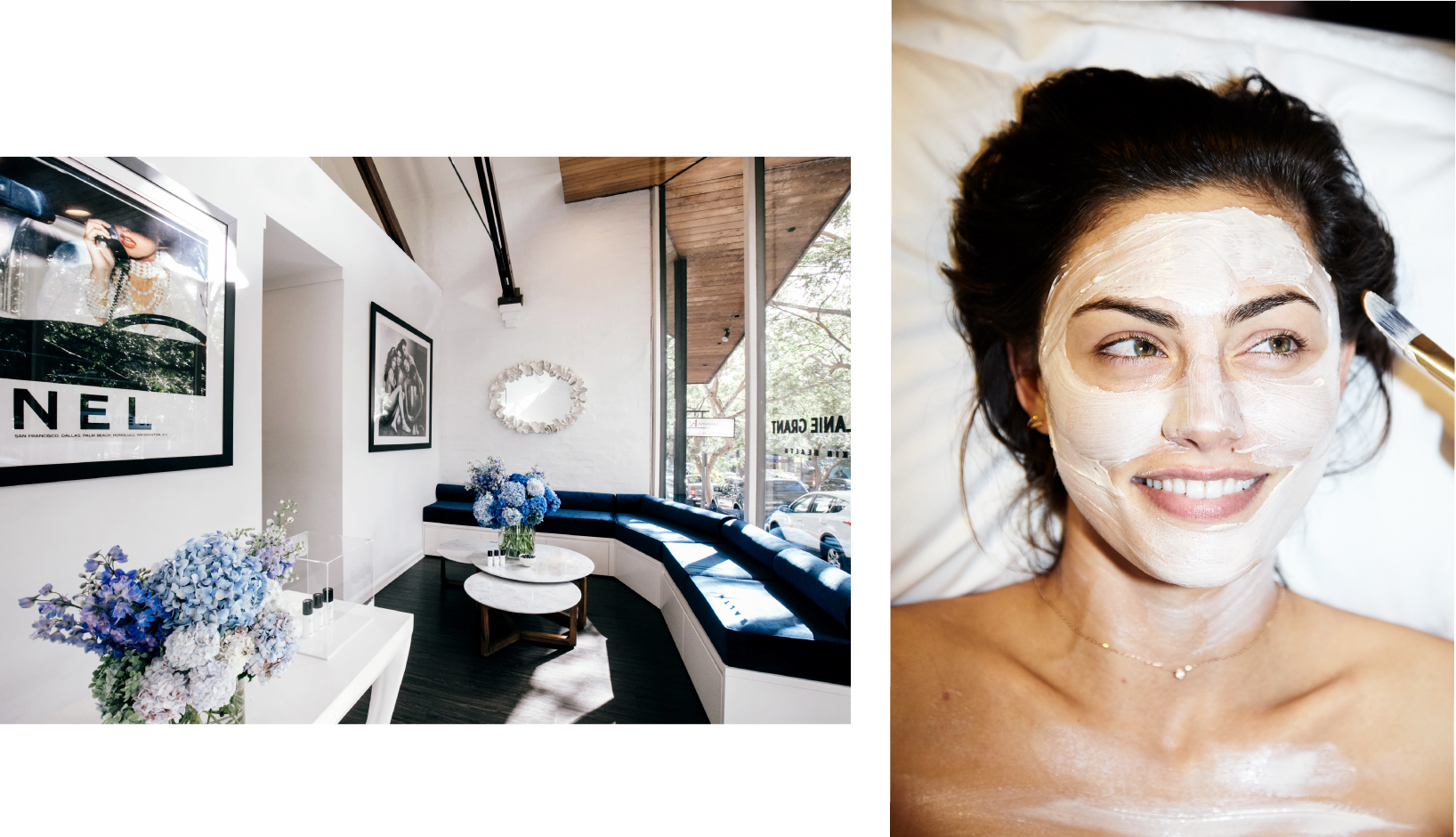 DAY 6
A GIFT OF INDULGENCE
In our busy schedule-filled lives, many of us are guilty of not taking enough time-out. Time to refuel and recharge and invest in our health and wellbeing.
That's why we believe gifts that encourage us to indulge in beauty and spa treatments are always such a thoughtful way to ensure your loved-ones have some 'me-time.'
In Armadale we are absolutely spoilt for choice when it comes to spa's and beauty salons. Whether it's a mani-pedi or full-body skin treatment, these gift ideas are bound to be well received.
KUDRAT'S PICKS:
Missy Lui
The Luxe Manicure – 45 mins | $50
The Japanese Pedicure – 65 mins | $110

Melanie Skin
Body Resurfacing Treatment | $300
Black Rose Grand Soin | $450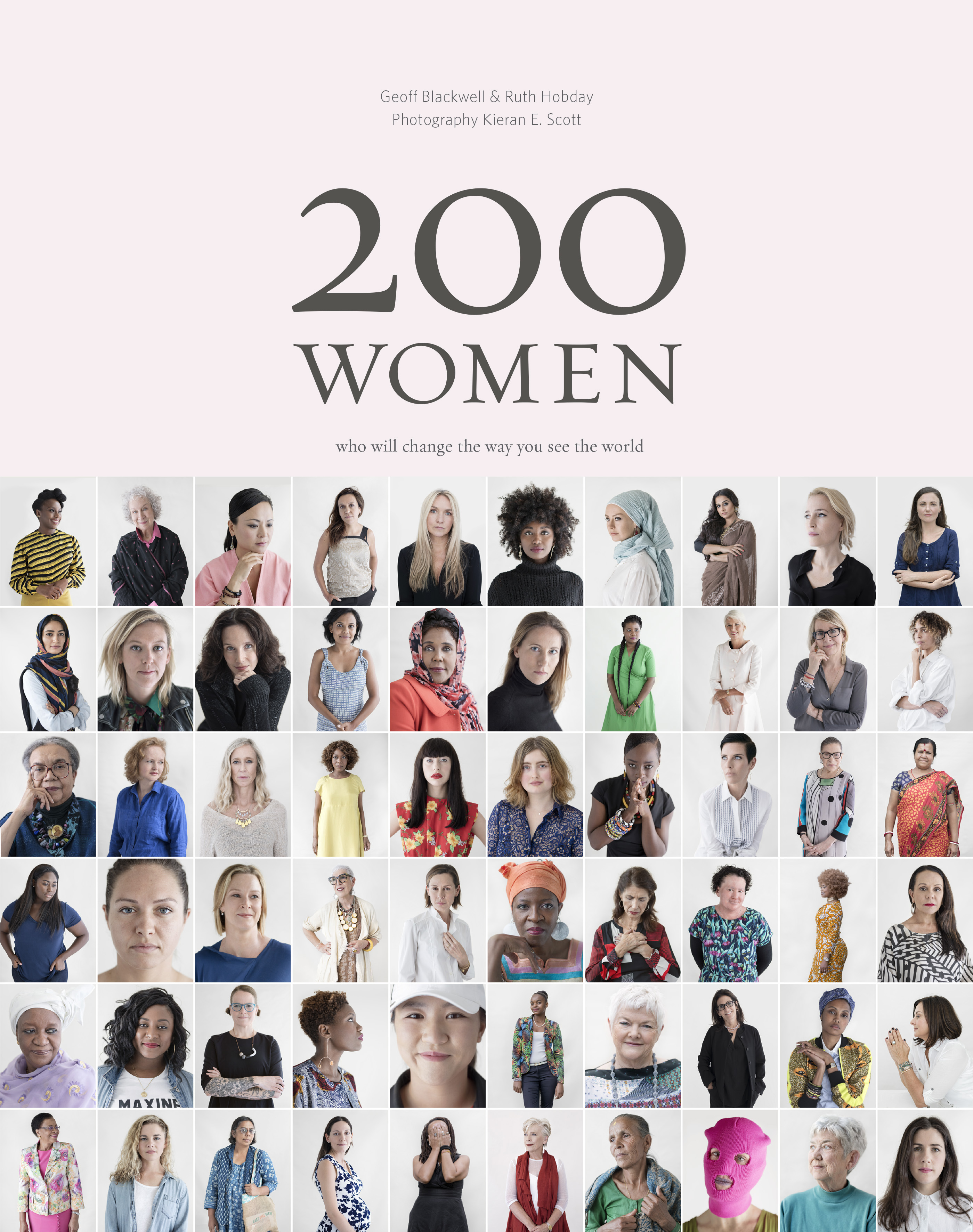 DAY 7
A GIFT OF INSPIRATION
Our final day of gift ideas comes just in the nick of time - it is Christmas Eve after all but while this is the last idea it certainly isn't the least.
A book that not only looks incredible on your coffee table but acts as a constant reminder of women empowerment and that will challenge the way you see the world - Enter 200 Women.
200 Women is a book and exhibition inspired by a belief that you can't empower women without listening to their stories. Our subsequent idea was to persuade two hundred women in different parts of the world - whether they be rich or poor, black or white, educated or uneducated, famous or unknown - to sit or stand in front of a plain sheet of fabric and to be photographed and filmed while answering five fundamental questions.
Available worldwide - every woman should own a copy.
KUDRAT'S PICK:
200 Women | $60